Fully biodegradable reed straw 20-packs are perfect for home use. You can reuse them multiple times. Wash them in the dishwasher or under flowing water.
They are 100% natural, plastic, and chemical-free. After usage dispose together with biowaste.

19cm

14cm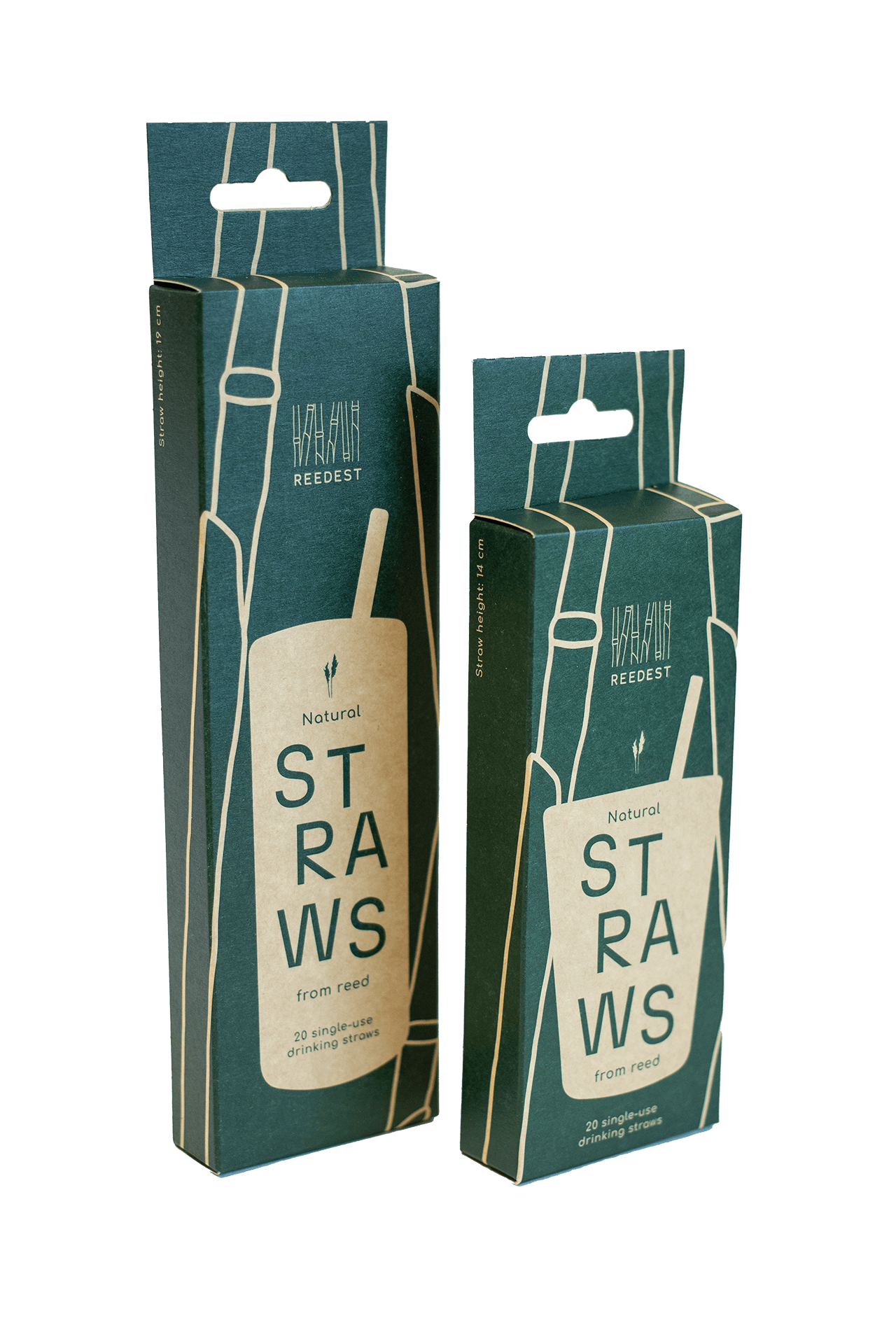 BIODEGRADABLE
Compose together with biowaste. Reed straws biodegrade fully in all natural environments in less than a year

100% NATURAL
Our straws are made only of reed. We don't add any plastics or chemicals. It's as pure nature as it can be.
SOGGY-FREE
Reed straws works with every drink - hot or cold, milk or alcohol. It's durable and doesn't make your drink soggy before you finish it.

CIRCULAR ECONOMY
Our raw material, reed, is a weed plant which needs to be cut down to maintain diversity in nature and inhibit the overgroth of wetlands. This is how we make something out of nothing.